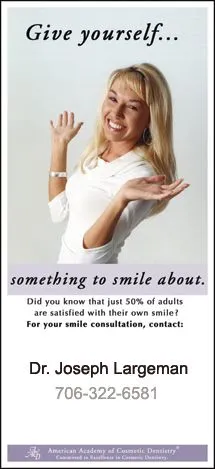 Dr. Largeman recommends that certain procedures be performed at regular dental visits as part of your proper dental hygiene. This preventative dentistry prevents problems before they start, corrects routine problems before they worsen, and identifies serious oral problems so they can be properly treated.
Our primary goal is to prevent dental problems before they start. We take
the time to educate our patients about proper oral hygiene and stress the importance of regular dental cleanings and exams to catch problems early when they are easier to take care of.
• Dental Cleaning & Polishing
• X-rays
• Periodontal Therapy (prevention of gum disease)